README 1/23 - Alumni interviews: Sean Weber [in English]
This post brings you an interview of our alumnus and translations of our 1/23 issue's editorial and a column by our chair of the board. The next issue is underway and you can participate in it by asking our lovely actives a question or by joining the editorial staff. You can contact the editor-in-chief by sending a message to paatoimittaja at tko-aly.fi.
[Lyhyesti Suomeksi]
Tällä kertaa ette saa blogissa juttuja Suomeksi, mutta lohdutukseksi sisältöä löytyy sitäkin enemmän tämän blogin historiasta tai README:n numeroista. Vuoden seuraava numero on jo työn alla ja siihen voi osallistua esimerkiksi lähettämällä virkailijoille kysymyksen tai tulemalla mukaan toimitukseen. Päätoimittajalle voi viestiä esimerkiksi osoitteeseen paatoimittaja ät tko-aly.fi.
Alumni Interviews: Sean Weber
In this series we'll interview TKO-äly alumni and get to know where people are now. If you know someone you'd like to see interviewed, let us know! Send a message to paatoimittaja at tko-aly.fi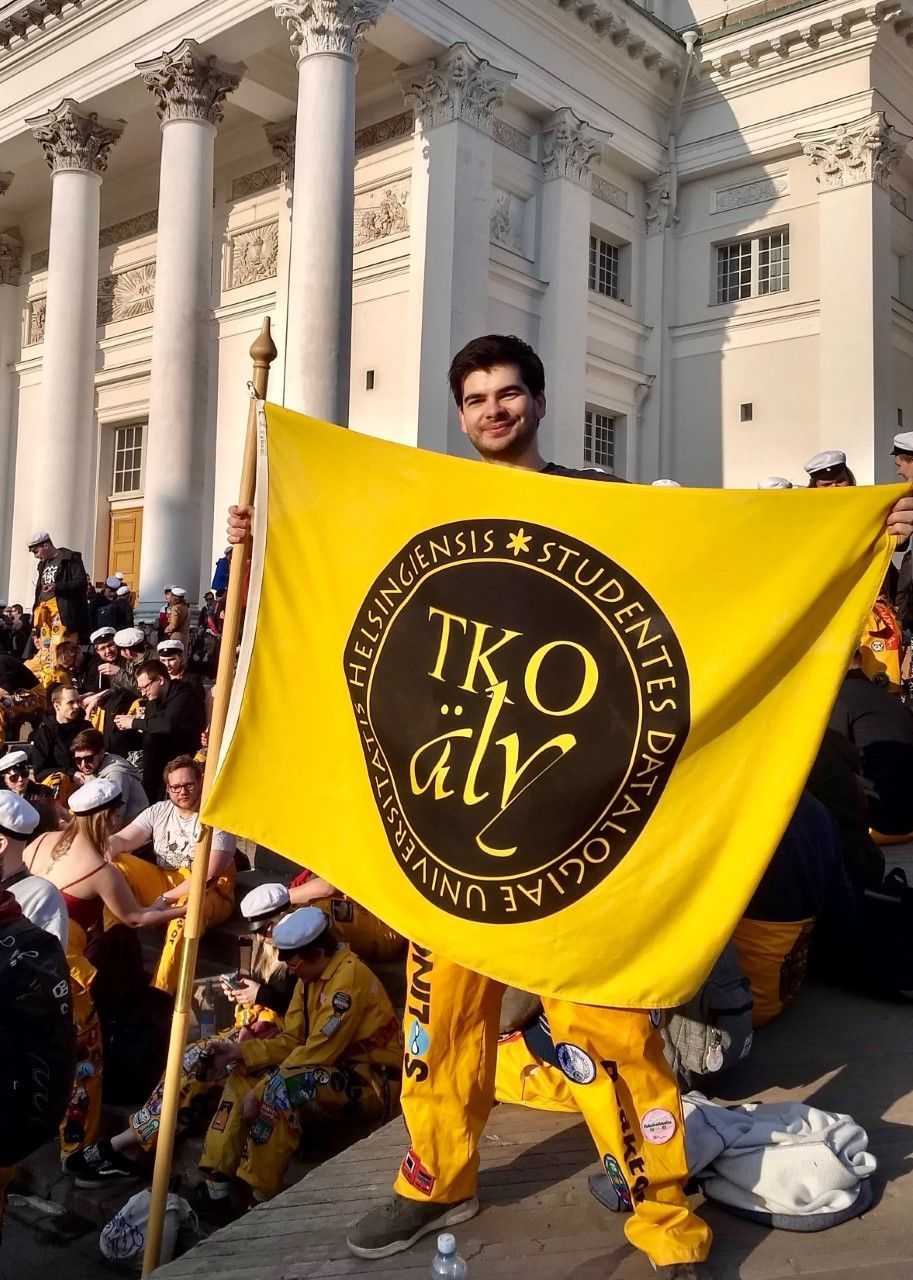 What made you want to study computer science originally?
When you take the SATs, you get a list of subjects you might major in in college. There's of course also an option for "I don't know yet". As a teenager, I liked computers and I liked science, so I picked from the list what sounded most appealing – computer science. It turned out to be a pretty good decision.

How did you end up going to graduate school in Finland?
I was on vacation and traveling throughout Europe. I had heard about the computer science program in Helsinki because that's where Linux was created. I'd also heard the program was one of the best in the world. While in Helsinki, I saw an ad for the program in the University metro tunnel in Kaisaniemi. I went back to the US and decided to apply - I figured getting a master's degree would be good for my career. They sent me a file with programming questions to solve as a kind of an entrance exam and I passed.
What was your favorite part of studying at the University of Helsinki?
I enjoyed the distinct kind of student life here in general - going to Klusteri, celebrating vappu etc. Things you don't really see in America.
Tell us a fond memory of your student life.
The first year I was here, we celebrated the Finnish Independence Day and went to the students' march with the torches. That was really fun. I also went to the KJYR cruise to Sweden. There were a lot of international students, and we had a lot of fun talking about our countries, getting drunk and being confused about daylight savings. And then waking up the next morning and not really wanting to go to Stockholm at all.
What do you do nowadays, and how did you get there?
I'm working as a data engineer at a Finnish start up Cambri in Kamppi. When I was still studying, I worked as a research assistant and a company affiliated with the professor I was working with hired me as an AI/machine learning engineer. Then I worked for F-secure for a while. The company I work at currently specializes in using AI and machine learning for market research. My work is help with developing, maintaining and deploying our ML models at scale, also making sure that they're giving valid results and have high uptime.
What advice would you like to give to the computer science students reading this?
I would highly suggest working as a research assistant while studying, because it gives you a lot of experience and opens many doors. It teaches you about the more practical aspects of doing research that you might not learn in a classroom, and it's also a good starting point to your thesis.
Editorial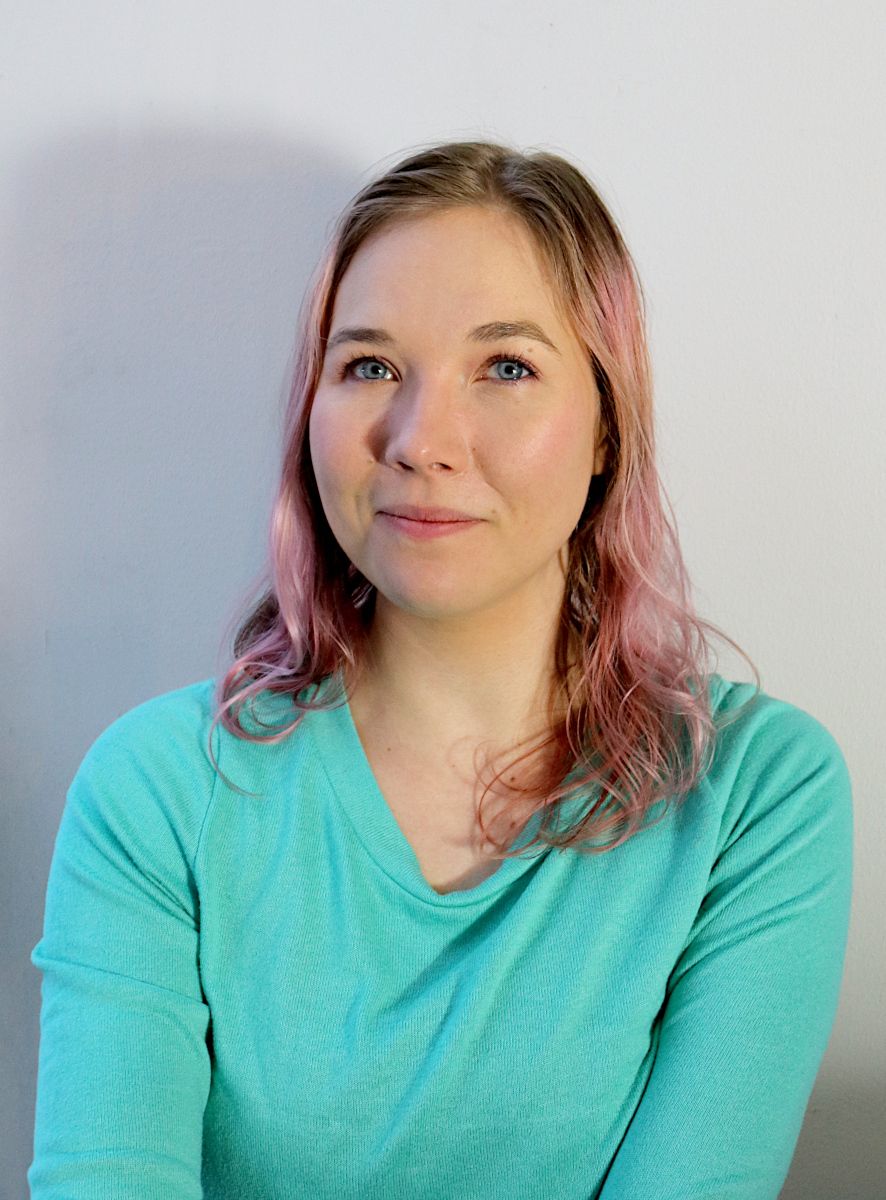 Multiform learning has made studies more accessible to many of us. Digitally returned assignments, peer evaluations, lecture recordings, and moodle exams are easier to combine with, for instance, living in another city, having a day job, or life with a chronic illness.
Looking at my study results, I do prefer multiform learning. I can also have two more hours in my day if I don't have to spend time traveling to campus. Still, at the beginning of each period I decide that this time I will do my utmost to attend live lectures. Within a couple of weeks I return to reality. There are not that many lectures even available and that time would be better utilized if I studied on my own. I still miss how during my previous studies I was familiar with all of my classmates' faces due to the endless hours spent in lecture halls.
It's great that TKO-äly's events offer a place to meet at least some of my fellow students, and for that I'd like to thank everyone involved. Of course, student organizations have always played an important role in building students' social lives, but I believe their importance will only grow in the future. As studies are more and more digital, and many students have to have a job to survive, at least you can still see people at board game nights or at sitsit.
The work done in organizations is not free. The time spent on volunteering is taken from something else, even if being an active is a beloved hobby for many of us. It's highly likely that every organization has at least a few actives who don't seem to have the hours in their day to pass their classes, even if they won't say it out loud. In addition to organizing events, TKO-äly advocates for its members at the University. Simply keeping an organization running also requires surprisingly much work. Currently all of this work is done despite the well publicized students' mental health crisis, which has probably lowered our collective ability to work.
That is why I want to thank every TKO-äly active, no matter how much they do for our organization. I also want to encourage everyone to become an active. The best chance to participate in the event of your dreams is usually to be the one to organize it. Clicking the link to join the actives' chat or even joining a team is not a promise to give up every good night's sleep and all of your weekends to TKO-äly, you can come along and just occasionally carry stuff at an event if that's your thing. That already means that one of our wonderful multitasker actives or someone with a particularly challenging office can use that time for something else.
Heli Parviainen
Editor-in-Chief
From our Chair of the Board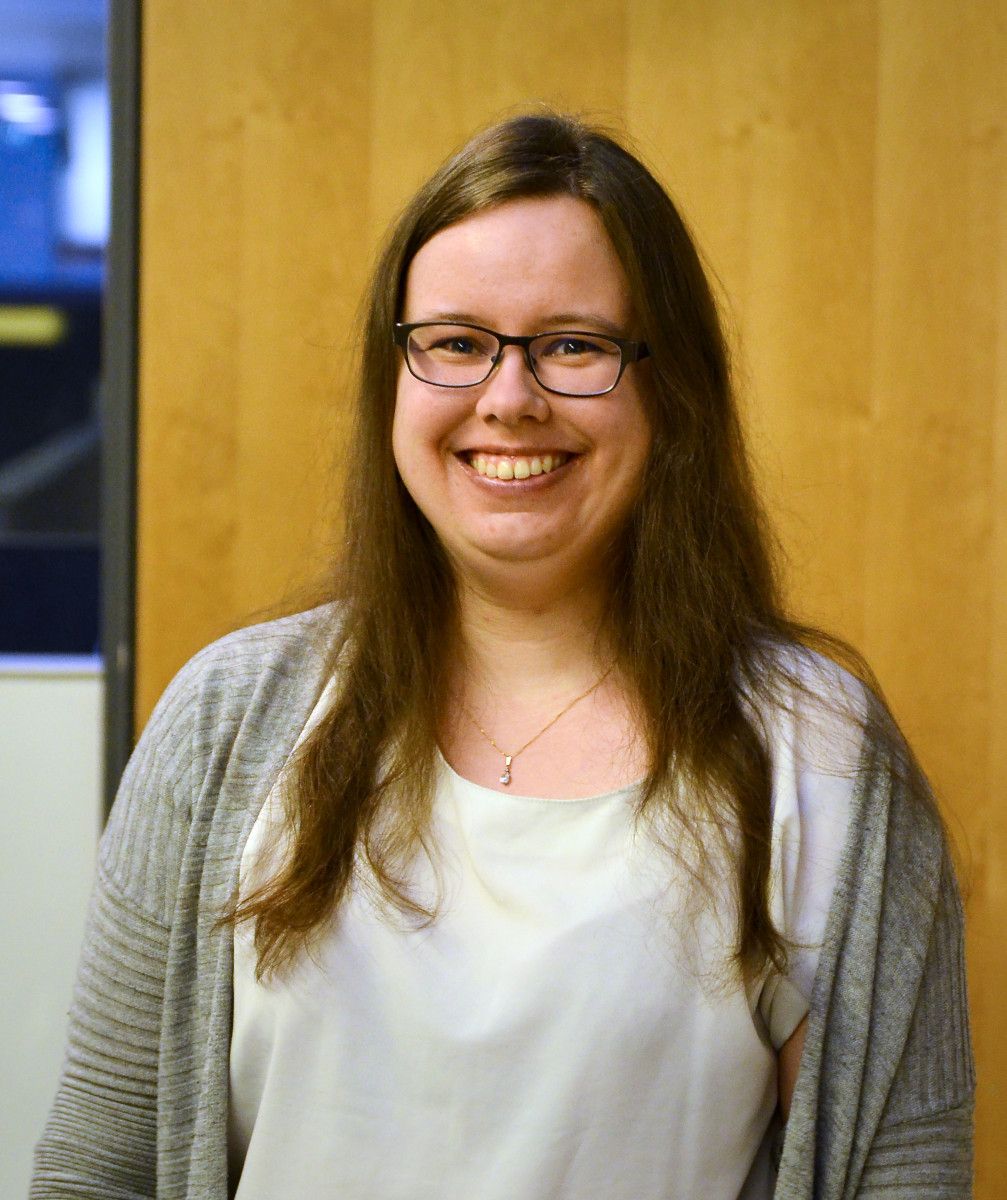 Greetings to every TKO-älynian!
As it usually is, the new year has meant a renewal for our organization. We have welcomed  a good number of new actives, and some of our more experienced actives have found new offices to acquaint themselves with.
This year of TKO-äly's administration got off to a brisk start when we noticed that a couple of people elected to the board in November were considered to have resigned from the organization in December due to unpaid membership fees and thus also not to be members of the board. However, after one substantial board meeting and an 11-minute extra association meeting, our board has the maximum number of members again. The decisions made at the last board meeting in December have also been confirmed. Thanks to everyone who took part in this process, to those who had the energy to read and interpret our rules and the law, and of course to those who attended the meetings. Thanks also to Pykälä ry's legal aid.
This year, my goal is to pay special attention to and to strengthen our actives' team spirit, so that they have the best possible conditions to organize events and work as student advocates. In addition to our traditional events for actives I intend to launch at least one alcohol-free event for them.
Is it starting to sound like you might be interested in becoming an active, even if you missed your chance at the fall meeting and the organizational meeting? Don't worry, you can come along at any point during the year. You can join some of the teams or follow the tkt-aktiivit channel on Telegram to see if there's a small task you could help with. For more information you can approach our actives, a board member, or the aforementioned Telegram channel.
Wishing you a good spring
your Chair of the Board
Mari Karlsson
Translated by Heli Parviainen